product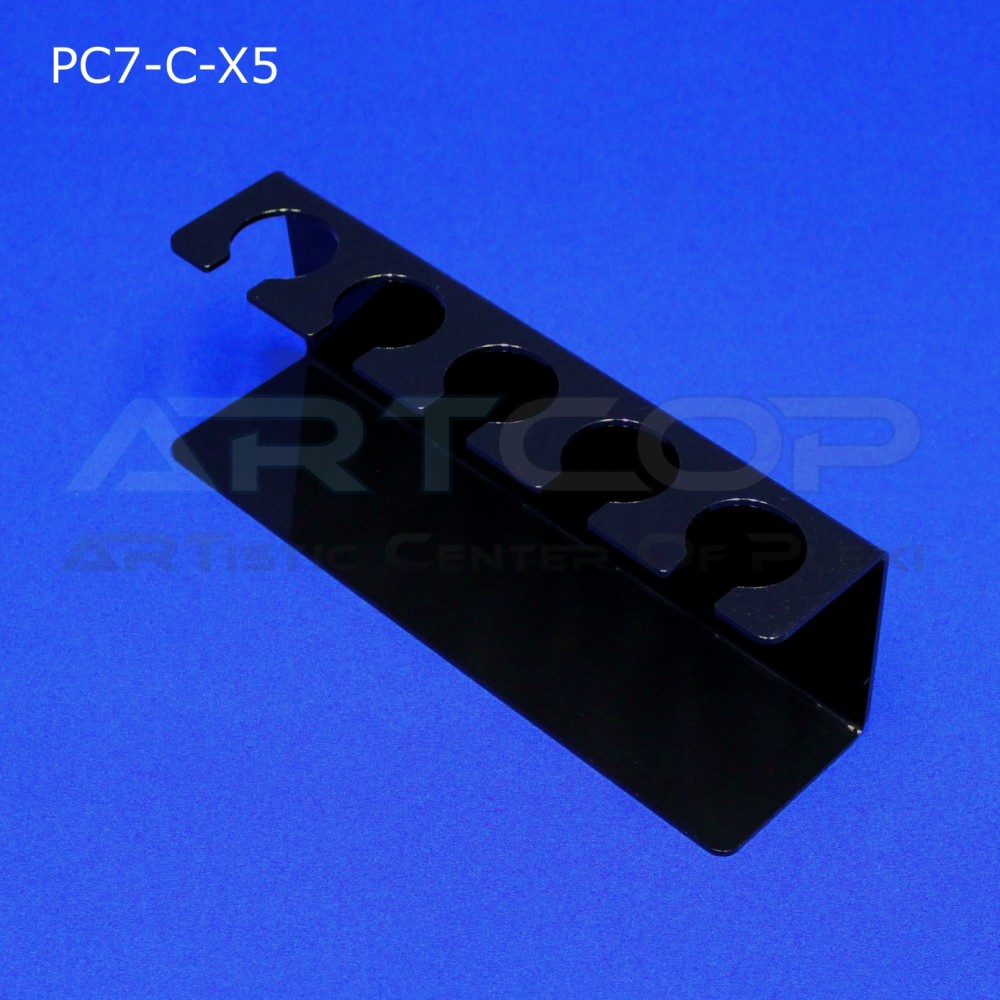  
PC7 stand for 5 ice creams - black cream cone holder
5-ice cream holder made of 3mm black plexiglass has a food contact certificate
product dimensions:
width x height x depth 290 x 100 x 80 [mm]
hole diameter: 40 [mm]
the base can also be used to present oval and cone-shaped objects.
Option to print a logo on the stand using UV printing technique. Pricing for the service available in the SERVICES - UV Printing section.
Description and usage:
Stands designed for dispensing ice creams in pastry shops and dedicated stalls. This model allows for inserting 4 ice creams into the stand at the same time.
The stand can also be used for presenting oval-shaped items. The hole prevents the object from slipping off the stand, for example, a ball or an egg. It can be used for placing narrow and long items such as a ruler, teaspoon, mascara or deodorant.
The stand is made of black 3mm plexiglass.
NOTE!
*) Our products are covered with a protective film in the following colors: clear, blue, white, or green. Before using the product, remove the film from its surface.
Gwarancja bezpieczeństwa
Szybka dostawa
Możliwość zwrotu